Square It! 2 Revamp Sneak Peek
Hello gamers, we are excited to share a sneak peek of our latest work with you! We have been working on a new Square It! 2 revamp, and we can't wait to show you the new design of the squares and background. The new design features more vibrant colors that are sure to be pleasing to the eyes. We hope you like it as much as we do! The new Square It! 2 revamp will be available in the store soon, so stay tuned for more updates.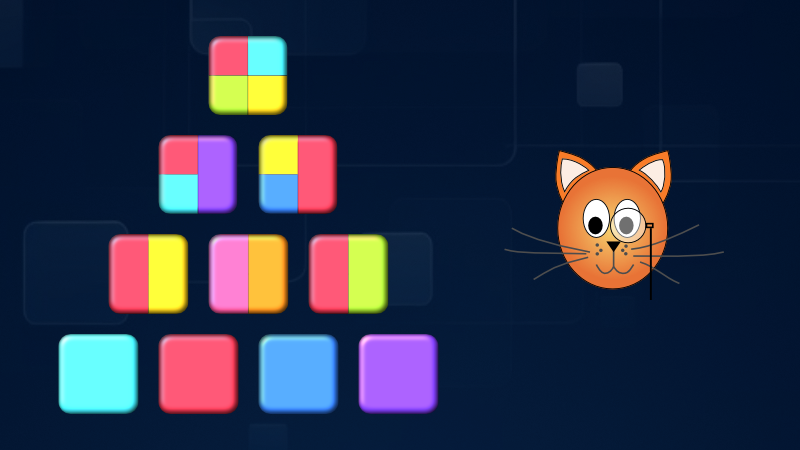 By SmartCat on 13 November 2023
Square It! 2 Revamp WIP
Good day everyone! We have some exciting news to share with you. We've been working hard on a graphic revamp for Square It! 2, and we're happy to announce that it will be available on Google Play Store soon. Stay tuned for some sneak peeks of the new and improved graphics!
By SmartCat on 6 November 2023
Square It! 2 update
Good day everyone, we've just updated Square It! 2. It is now little faster, smoother, nicer and contains smaller amout of bugs.
We've also simplified settings, so no need to bother with confusing stuff, just enjoy the game.

You can download it right here.
By SmartCat on 22 September 2023
Games available on google play store
We have more good news. It took us a little while but all our Android games are again available on Google Play store. If you want to check them out, you'll find a list of all our Android games right here.
By SmartCat on 9 September 2023
New website launched
Welcome to our new website! We're excited to present you with more content than ever before. You'll find all of our games here, along with links to download them on every available platform. Check out the home page for a section on top scores, where you might even see your name! And if you're feeling lucky, visit our News section for interesting and important updates related to SmartCat games. Who knows, maybe you'll even find a hidden treasure map leading to a secret easter egg somewhere on the site!

Thanks for reading, and have a great day!
By SmartCat on 8 September 2023
Tricky Color
Welcome to Tricky Color, the colorful arcade game with a brand new twist! Find a specific image while avoiding displayed colors. The gameplay is simple yet incredibly challenging. Put your eyes and reflexes to the ultimate test!

Put your reflexes to the test in this colorful arcade adventure!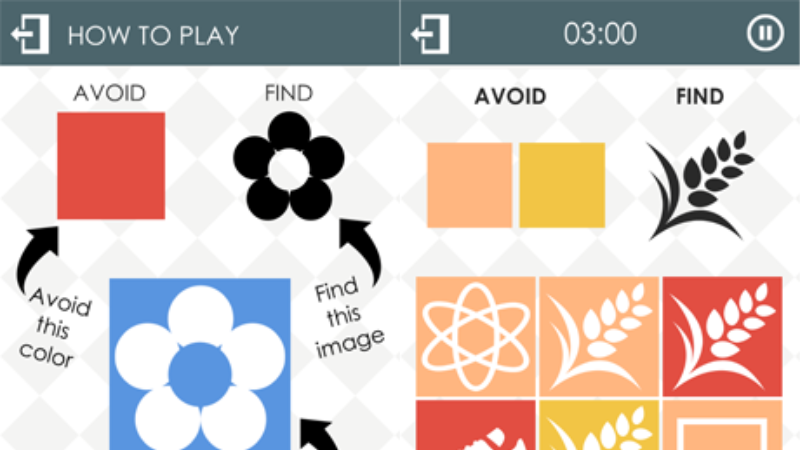 By SmartCat on 19 August 2023
Mice Invasion
Mice Invasion is an action-packed game where you play as a brave tomcat defending your farm from an army of greedy mice. These pesky rodents are determined to plunder your farm, and even your underwear isn't safe!
Your task is to protect the farm at any cost by standing behind your loyal cannon and repelling the mice. But don't be mistaken, it's not an easy task. The mice are armed with muskets and their aim is really good. You'll need to be quick on your feet and have sharp reflexes to succeed.

Defend your farm from the mouse invasion!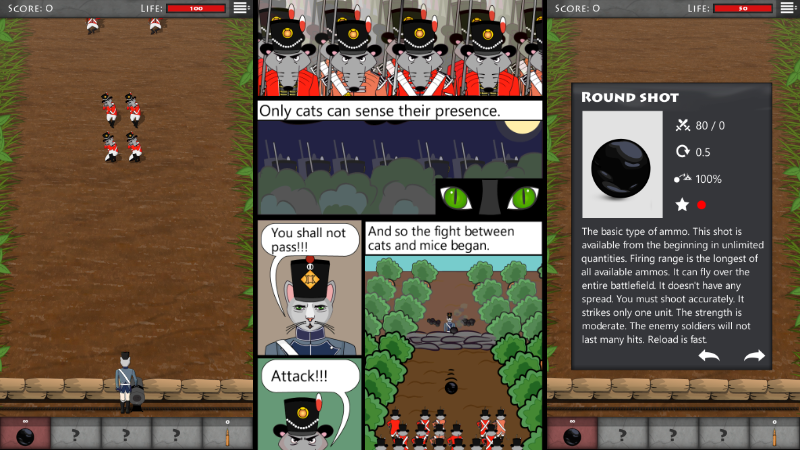 By SmartCat on 19 August 2023