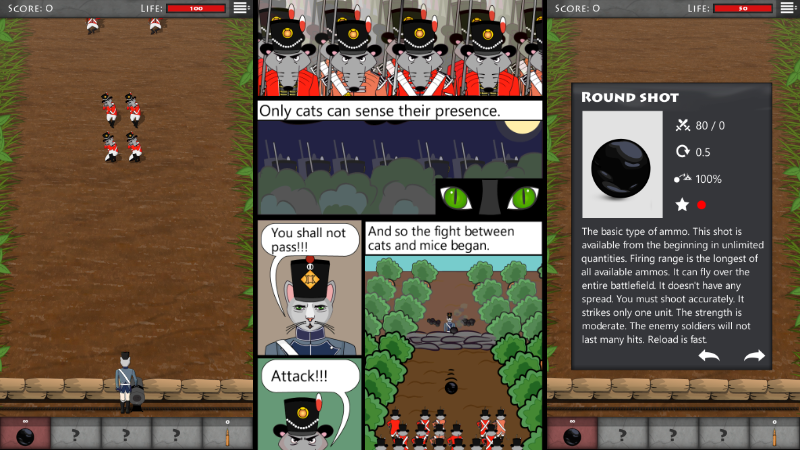 By SmartCat in August 2023
Mice Invasion is an action game where you have to fight army of greedy mice trying to plunder your farm, even your underwear isn't safe.
Your task is to protect the farm at any cost. In the role of a brave tomcat, you stand behind your loyal cannon and repel the mice.
Don't be mistaken it seems like an easy task but it's definitely not. There are lots of them and their muskets aim is really good.
That's it in short. Below is more complex game description if you have not decided yet and didn't download the game already.
In a nutshell
45 levels full of action
4 types of enemies
4 + 1 kinds of ammunition
3 different battlefields
Survival mode with online ranking
Challenges (can you complete them all?)
All this in a beautiful animated graphics inspired by the Napoleonic Wars period