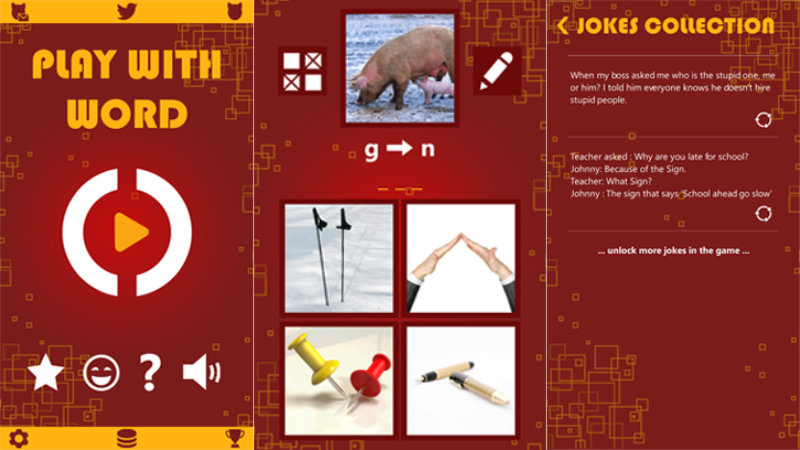 By SmartCat in August 2023
Play With Word is a game for everyone who loves to play with words. Are you number one in spelling? You are in the right place this game is exactly what you are looking for!!!
How to play?
Guess the word that represents the top picture. (e.g. there is 'Pin' in the picture) Replace letters by given equation. (e.g. N -> G - new word will be 'Pig') Select the picture that represents new word.
If you are stuck you can use hints either reveal a letter or 50:50 - two incorrect images are hidden.
For each completed level you obtain the letters for a joke. When you have all required letters joke is added to your jokes collection and you can share it with your friends:)