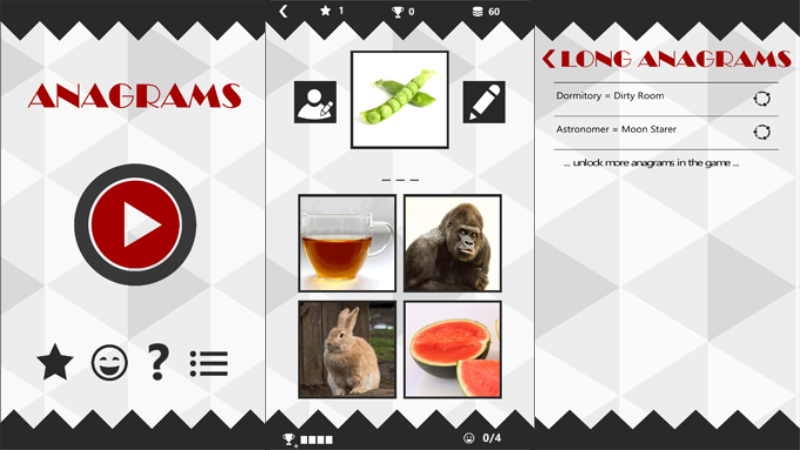 By SmartCat in August 2023
Picture Anagrams is a game for people who enjoy brain challenges and like to play with word.
Are you a word genius? Let's see!
How to play?
Guess the word that represents the top picture. (e.g. there is 'Pea' in the picture)
Shuffle the letters in the word to create new word (anagram)
Select the picture that represents new word.('Ape')
Really it's that easy
If you are stuck you can use hints either reveal a letteror ask a friend.
For each completed level you obtain the letters for a long anagram. When you have all required letters anagram is added to your anagrams collection and you can share it with your friends:)